Oil painting on canvas
Jean-Marc Nattier (1685-1766) (attributed)
France, 1754 ca.
Princess Henriette de France (1727-52), daughter of King Louis XV,
playing a bass violas da gamba
Catalog ___ – Painting by Jean-Marc Nattier (1685, Paris – 1766, Paris)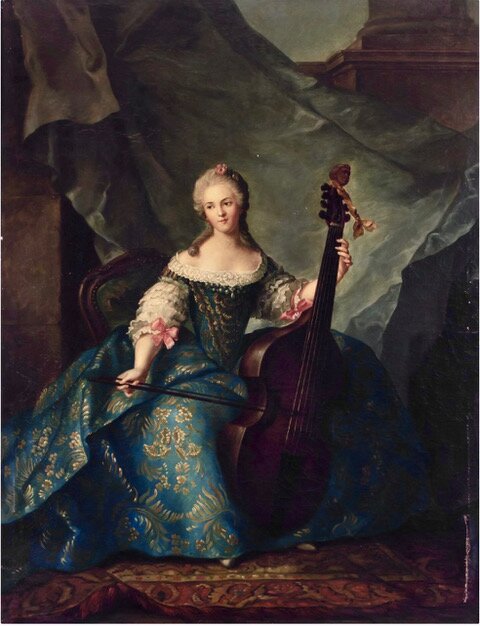 This painting is really similar to the one on shown at Versailles.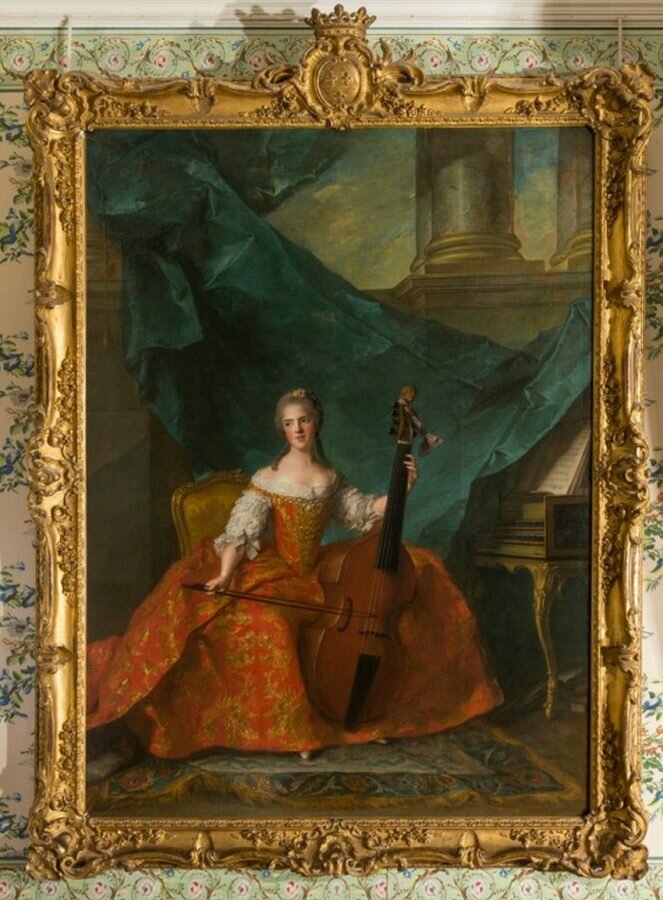 This one was completed in 1754, a couple of years after the death for smallpox of the Madame Seconde, as Anne Henriette was told. She was 24.
Many drawings on this same subject by Nattier are still kept in Versailles.
As Bettina Hoffmann kindly remembered to us, you can find at least 3 of them on a French Government Site:
In Italy there is another painting, erroneously labeled Elizabeth of Bourbon, twin sister of Anne-Henriette and Duchess of Parma, Piacenza and Guastalla.