Eva Heinitz
(1907-2001)
A prominent soloists who previously owned and played
the bass viola da gamba by Joachim Tielke in the collection
Eva Heinitz at home, in younger years, practicing on the viola da gamba by Joachim Tielke, now in our collection.
Note that at this point she was not using frets, as was customary in the early years of the revival of the viola da gamba. Later she apparently added the frets, as she became increasingly aware of historical performance practice.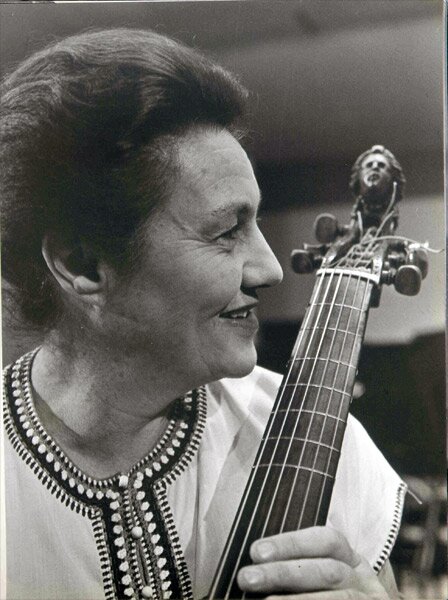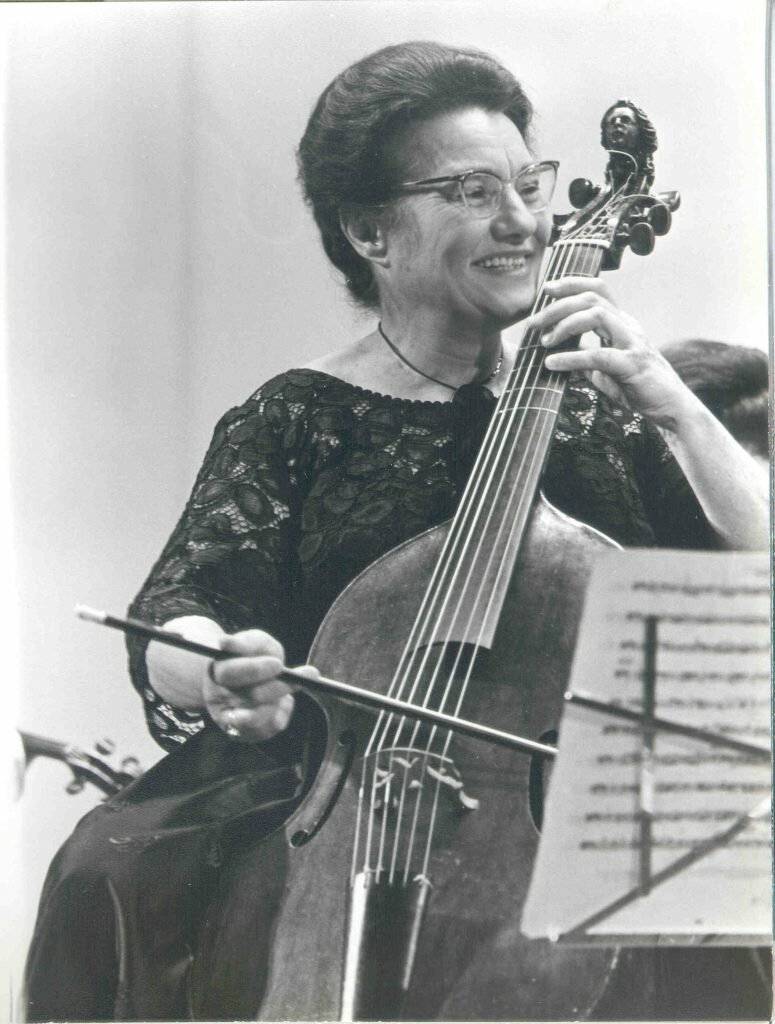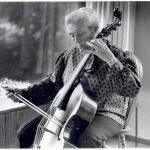 Eva Heinitz at home, in later years, bidding farewell to the viol that had accompanied her on so many of the world's stages.


Violoncellist and violist da gamba, one of the illustrious previous owners of this viol. Eva Heinitz performed the Bach Passions as solo violist da gamba in Berlin with both Wilhelm Furtwangler and Otto Klemperer before emigrating to Paris in 1933 and the United States in 1939. Eva Heinitz lived most of her life in Seattle, Washington, teaching both the viol and the violoncello at the University of Washington. She made several recordings with this Tielke viola da gamba, including works by Marin Marais , the Telemann Suite and the Tartini Concerto for Viola da gamba and Orchestra.
Eva Heinitz sold me this extraordinary viola da gamba by Joachim Tielke, which had accompanied her throughought her artistic career, shortly before she passed away. It was her express wish that this viol remain in the hands of a musician. It was only through the kind mediation of Jacques Français, a renowned dealer of fine violins in New York, that this purchase was made possible. He was responsible for showing me the instrument and placing me in contact with Eva Heinitz. It is indeed a great honour to have this viol in the collection.
---
See also:
Listen Eva Heinitz playing
Abel
Eva Heinitz on Gallica
(
Jean-Philippe Rameau – 5e piece de clavecin en concert : La Forqueray, La Cupis, La Marais / La Forqueray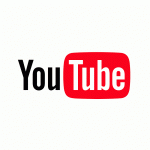 Marin Marais, Prélude en re mineur
Further information on this pioneer of the viola da gamba and early music: