New York, 20 – 23 May, 2010
A Viola da gamba Event
The Vazquez Collection of Historical String Instruments
Violins, Violas da gamba, Viola d'amore, Violoncellos, Double Basses from 1500 to 1789
---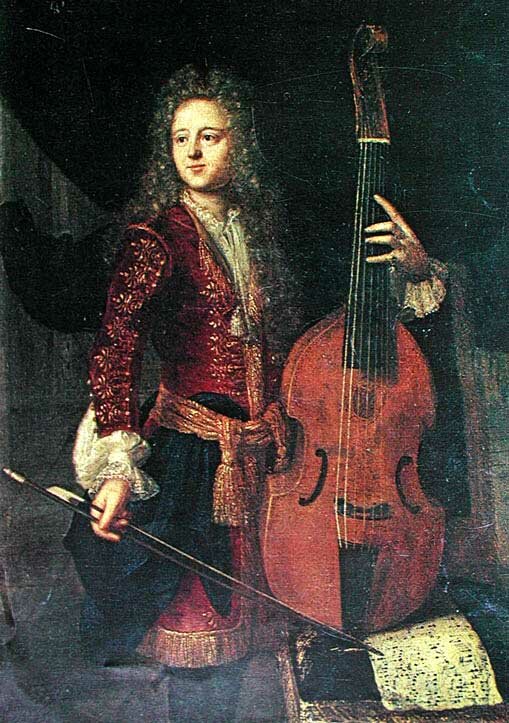 Two Recitals:
Masterpieces for Viola da gamba
May 19, 3:30 pm: Metropolitan Museum, New York
May 21, 7 pm: Austrian Cultural Forum
(Admission to both concerts is free!)
Performers: José Vázquez, John Mark Rozendaal – viols, Avi Stein – harpsichord
Program: Marin Marais, Johann Schenck, Joh. Seb. Bach, C. Ph. E. Bach
---
Masterclass for Viola da gamba
20 – 23 May, 2010
Austrian Cultural Forum
11 East 52nd Street
New York, NY 10022
Nature of event: lecture-seminar, masterclass, lessons, coached consort playing
Participation possible not just for viola da gamba players, but rather open to other instruments as well. Existing ensembles are also welcome.
Further inquiries and enrollment:
orpheon@gmx.at
skype: orpheonorg
Facebook: Orpheon Foundation
Tel. +43-650-4003731
Seminar topics:
Possible topics for seminar-type presentations (each ca. 40 min; participants should indicate which ones would be of interest or suggest others):
1. Diego Ortiz – Recercada tercera sobre Douce memoire
The art of singing the "modern" madrigal (chanson) and the influence this has on the execution of the ornamented versions for the viol.
2. Christopher Simpson – Division in G-major (the first one in his book)
– the procedure of inventing divisions, according to Simpson
– analysing this division in view of Simpson's theory
– laying the technical basis for the execution of the division
• pre-setting of the left hand fingers
• up-beat patterns, facilitating assimilation by the brain
• the six principles, imperatives for string crossing
3. J. S. Bach – Sonata in G-major
– deciphering the musical symbology, revealing the theological plan of the sonata
– laying the technical basis for the execution of the musical figures
See also: Bach Seminar
4. Johann Schenck – Sonata in a-minor (L'Echo du Danube)
– the ornamentation by Arcangelo Corelli: understanding the system
– proposal of a method for creating ornaments in the style of Corelli for the opening adagio
5. Marin Marais – Prelude in a-minor (Bk IV), Prelude in d-minor (Bk II), Allemande in e-minor (Bk II): establishing a basis for the interpretation of the works for viol in France
See also: Marais Seminar and Program
– the bow strokes
– the 35 annotated pieces from the second book
– diction of the French language, designed by Racine for the French stage
– tempo in France
Master classes: on any work the participant brings.
Consort Sessions:
–how to approach the consort repertoire, from an interpretative, from a technical point of view.
Works:
1. Holborn: pavan, galiard, alman (at least)
2. Dowland: pavan & other dances
3. Ward, Coperario, Gibbons, Lawes: Fantasia in 5 or 6 parts
4. Tomás Luís de Victoria, Cristóbal Morales, Francisco Guerrero: motets, villancicos.
Some recordings which may interest you:
ABEL
Allegro
Adagio
Menuet