Viola da gamba Bass
Pietro Guarneri of Mantova (ca. 1700)
Catalog 153. Viola da gamba, bass, Italian, Amati-School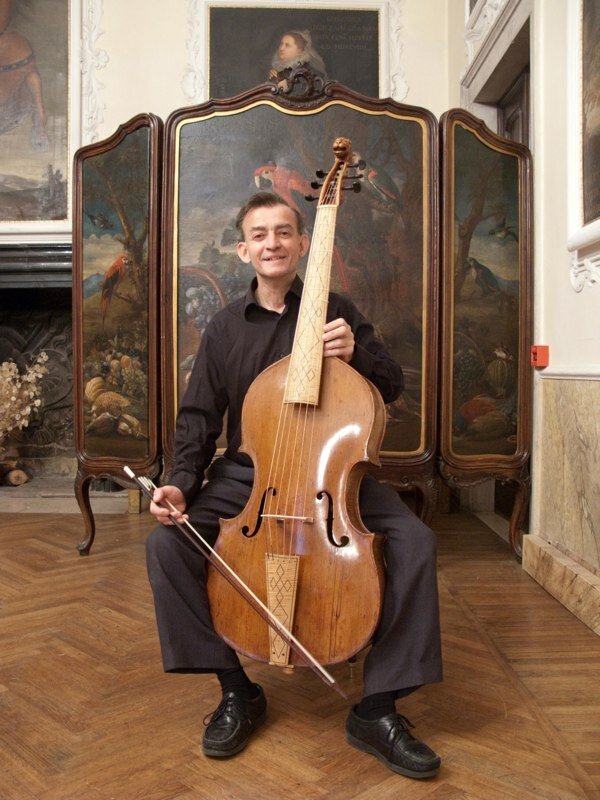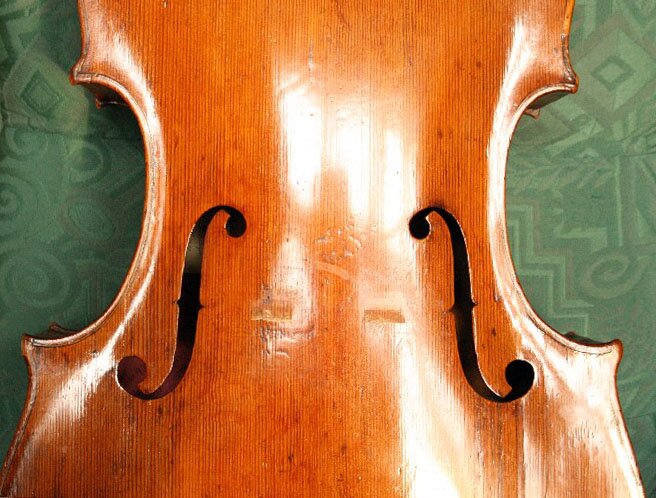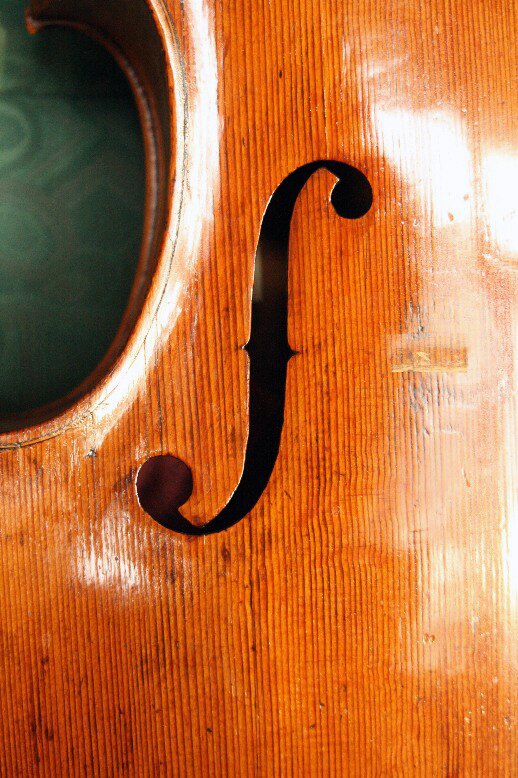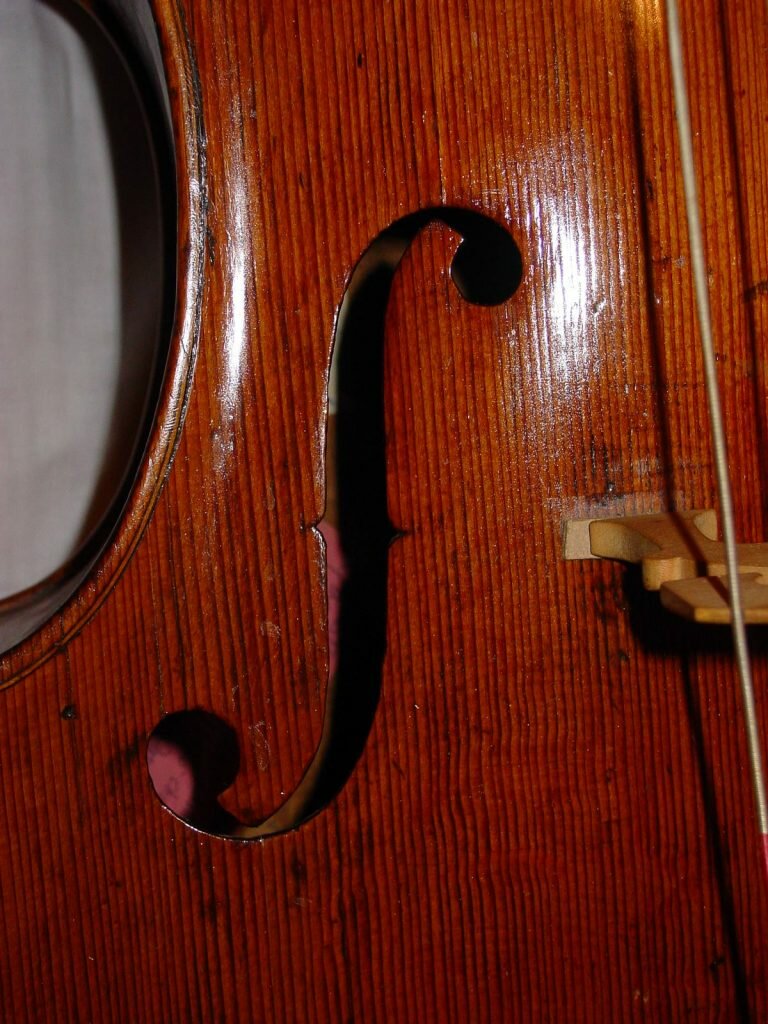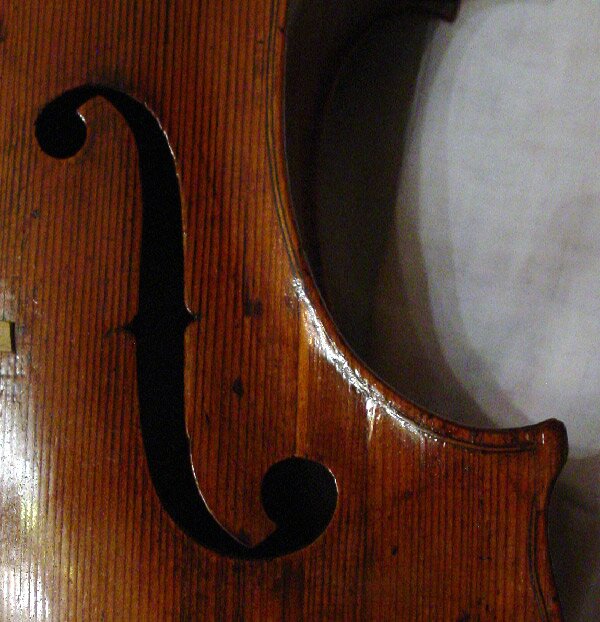 Without a doubt one of the most significant instruments in the collection, this bass viola da gamba, showing all the traits of the Amati School, may indeed have been built by one of the Guarneri, pupils of the Cremonese master.
This viols shows the typical outline of the violoncello, but with sloping shoulders, a model used frequently not only by the Italian masters, but also in Flanders, Holland, France and Germany.
Two other instruments of this shape are found in the collection, by Claude Boivin and Paul Alletsee. Others, in the shape of a violoncello, but without the sloping shoulders, are also in the collection: by Paolo Maggini.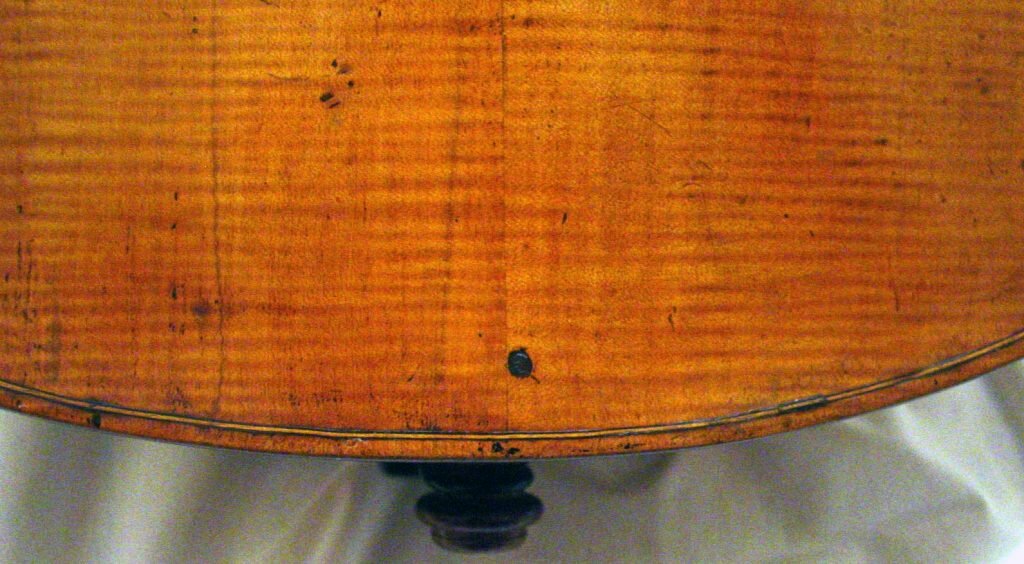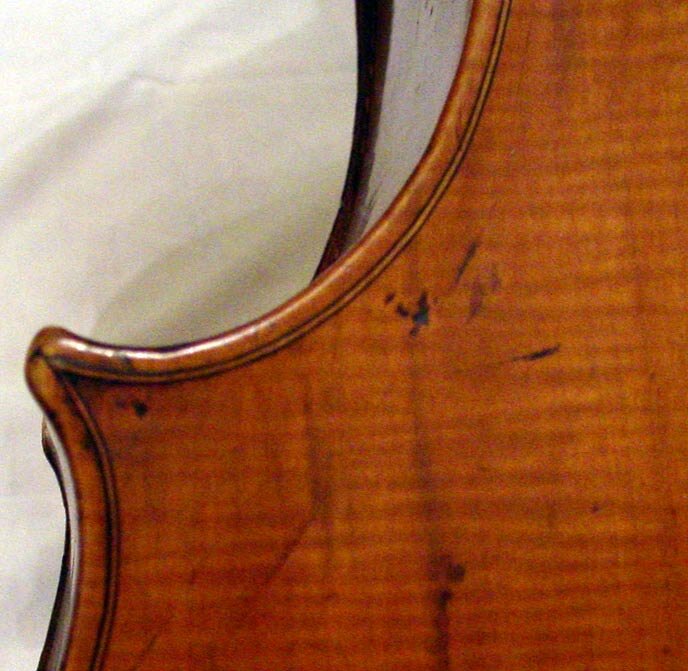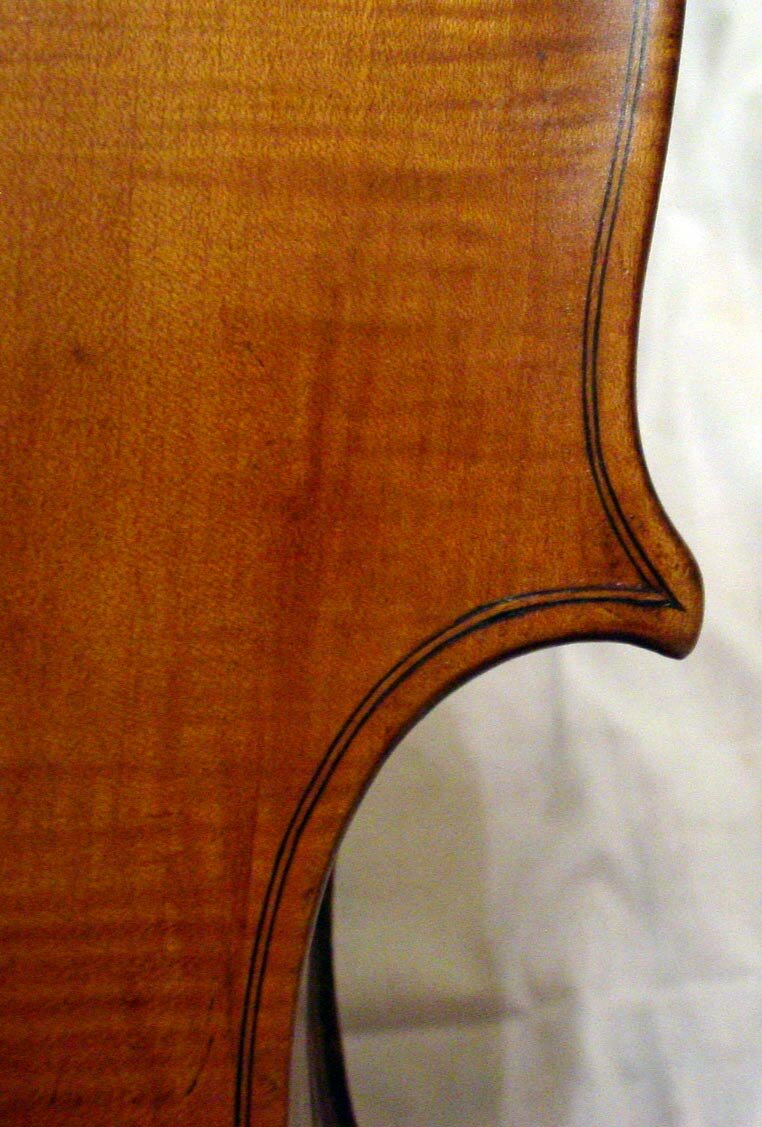 Although the opinions of experts from Europe and the USA do vary, the general consensus is that this instrument in in the purest tradition of Nicolò Amati from Cremona. The names that so far have been mentioned are: Nicolò Amati, Andrea Guarneri, Pietro Guarnerius of Mantova, Pietro Guarneri of Venice, Giacinto Ruggieri, among others.
In light of recent evidence, after restauration, the final concensus is: Pietro Guarneri of Mantova
The Italian Renaissance and Early Baroque viols in concert:
Music for Charles V and Philip II
| | |
| --- | --- |
| Body length | mm |
| Upper width | mm |
| Middle width | mm |
| Lower width | mm |
| Rib height | mm |
| String length | mm |