Viola da gamba Tenor
William Bowelesse, London, c.a. 1580
Catalog 163. Viola da gamba, tenor by William Bowelesse, London, ca. 1580
One of the most singular and valuable instruments of the collection.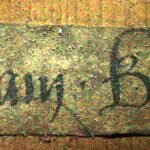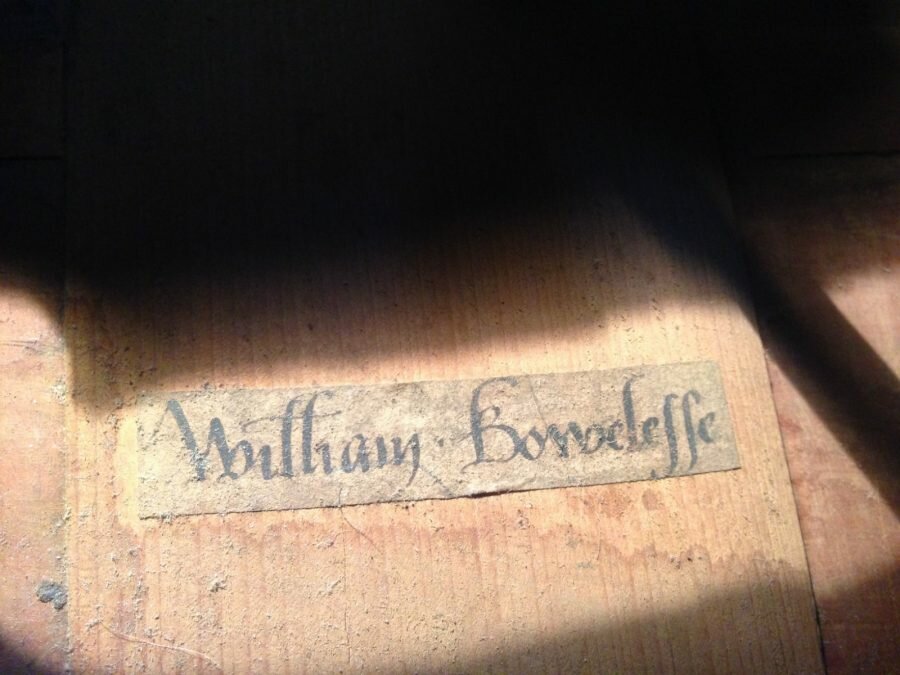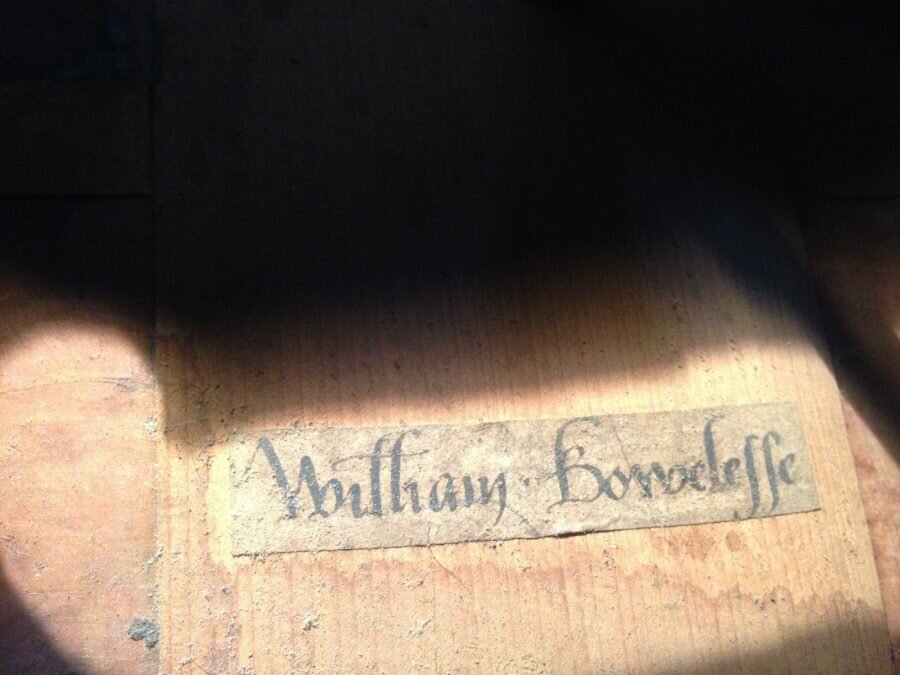 ---
DENDOCHRONOLOGICAL ANALYSYS
The latest ring on the bass side dates from 1411, and the latest ring on the treble side at 1447.
The most significant cross-matches with regional references points to an Alpine location for the tree-growth, possibly Switzerland/borders with Austria.
I have several highly significant cross-matches with reference chronologies from early instrument I have built over the years.
Against data from individual instruments, although the dates are very early , I get sigbificant results with a surprisingly large number of instruments. The best are with 1563 Francesco Linarolo Lira in National Music Museum with a very good t-value of 7.7, then a violin Brothers Amati, a Bros Amati tenore viola, Gasparo da Salo cello, another Gasparo cello, Archlute E25 in Cité de la musique in Paris, Bros Amati violin,Gasparo da Salo viola (Ole Bull in Bergen Museum), 1564 Andrea Amati violin, 16th century Italian viol, ealry viola, possibly Brescian, Andrea Amati viola, GP Maggini, c1560 Andrea Amati NMM3365 in National Music Museum
Peter Ratcliff Dendrochronology Ltd ~Hi.Dip. Mus.Inst.Tech. ~ Luthier ~
50 Brunswick Street West
Hove, East Sussex
BN3 1EL
Tel: 00(44) 1273 720160
---
William Bowelesse (also known as Bolles) was reckoned by Thomas Mace in his "Musicke's Monument" (1676) to be one of the most outstanding viol makers in England.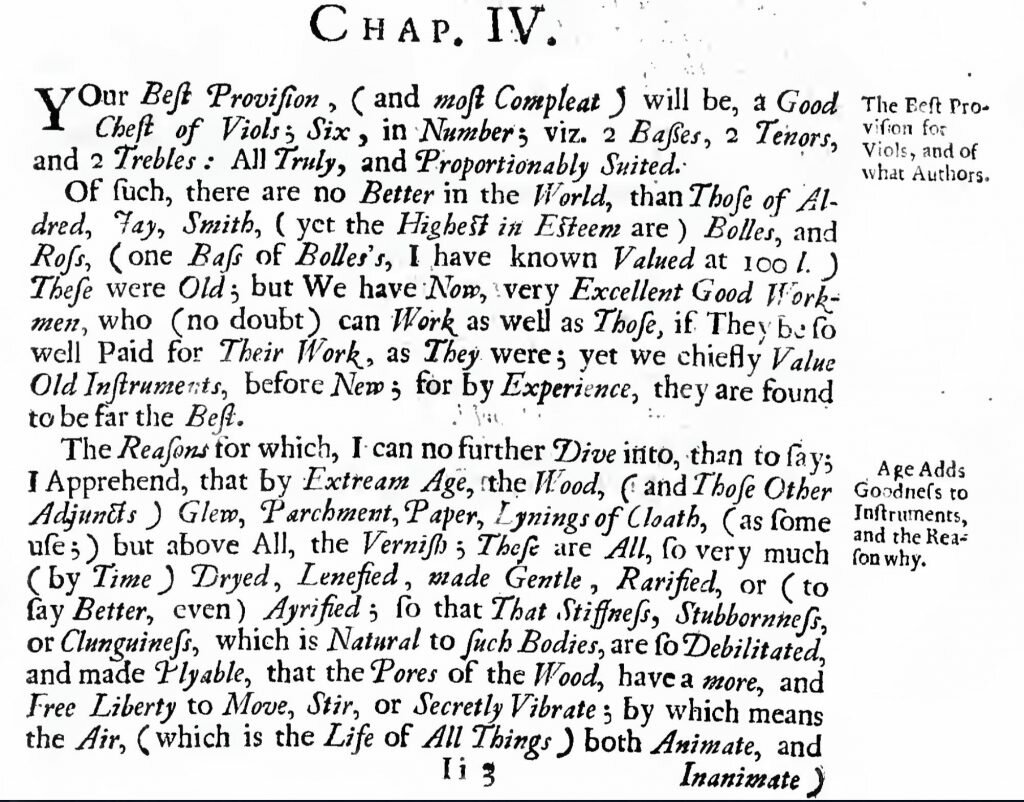 It bears a head closely resembling that of Queen Elizabeth I, and may have been a part of her royal collection of instruments.
In addition to its extreme rarity (there are very few extant tenor viols today), this viola da gamba is without a doubt one of the most beautiful violas da gamba in the world: absolutely exquisite craftsmanship, incredible sound. It is a privilege indeed to have this viol in our collection.
This tenor viol, previously in the collection of the Hills Family, was on exhibition in the Shakespeare Theatre in Stratford-on-Avon during many decades until it was sold in the late 1990's to owners in Switzerland, who in 2019 sold it to the Orpheon Foundation.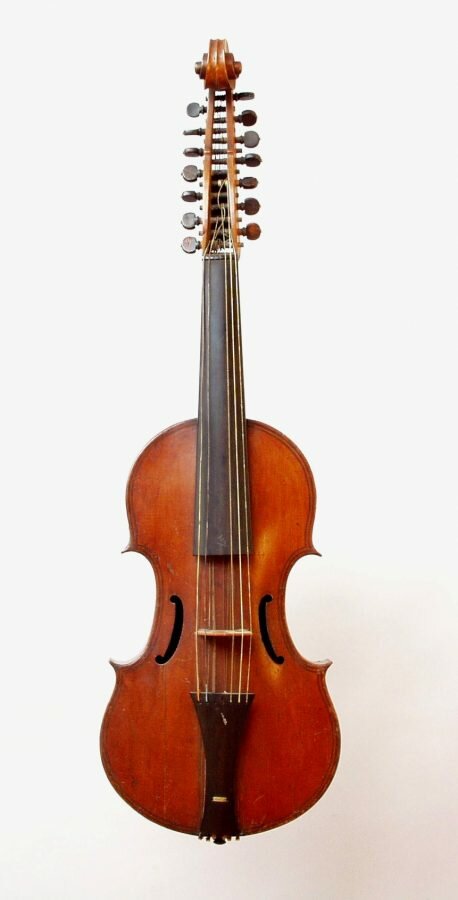 The Bowelesse instrument in the Musikmuseet at Copenhagen
| | |
| --- | --- |
| Body length | 522 mm |
| Upper width | 234 mm |
| Middle width | 159 mm |
| Lower width | 298 mm |
| Rib height | 72 mm |
| String length | 547 mm |