Viola da gamba Bass
after John Rose (1580)
John Pringle, London, 1980
Catalog 114. Viola da gamba, bass, after John Rose (1580) 1 by John Pringle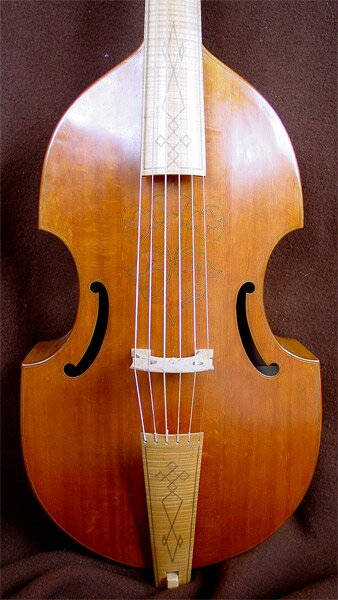 For many years Jürg Trippel, from Märstetten, Switzerland, had exclusive use of this bass viola da gamba.
Although an accomplished harpsichordist and church organist, Jürg has been studying viola da gamba at the Conservatory in Winterthur.
He ordered and recently received a copy of the William Turner bass viol by Petr Vavrous, after a somewhat long wait, which made him very happy (getting it, of course, not waiting for it).
On the rare occasions where Jürg performs with Orpheon, he prefers – for the moment – to set the viol aside and take up his place at the keyboard…
And most recently the viol passed on to the hands of Elfi Schläpfer Schmücker, who is undertaking the first steps toward perfection on this instrument.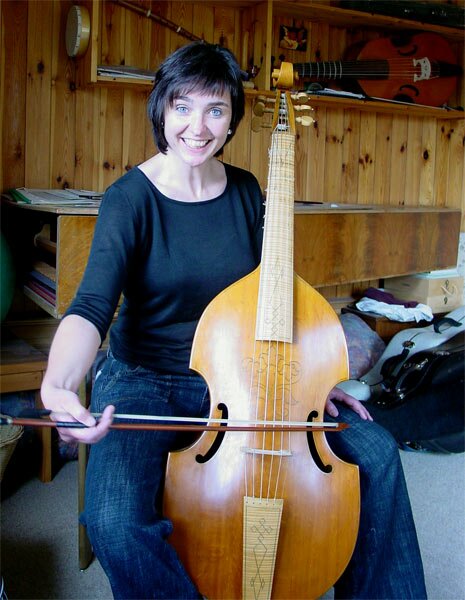 ---
Do you wish to hear this instrument?
Consort-music for Passion & Easter
| | |
| --- | --- |
| Body length | mm |
| Upper width | mm |
| Middle width | mm |
| Lower width | mm |
| Rib height | mm |
| String length | 710 mm |