Viola da gamba Bass
Thomas Collingwood (London, 1680)
Catalog 102. Viola da gamba, bass, Thomas Collingwood – London, 1680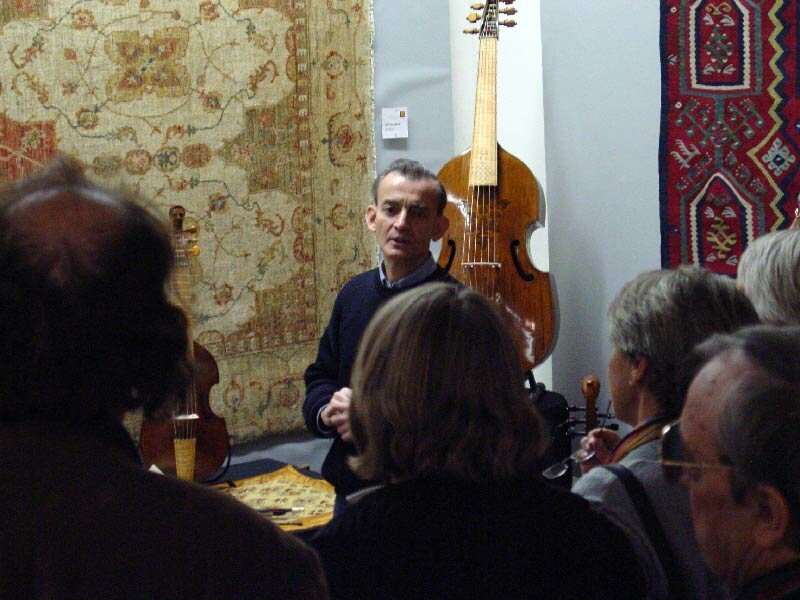 Bass viola da gamba by Thomas Collingwood first shown after the restoration at the exhibition in Salzburg, 2007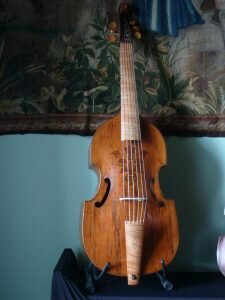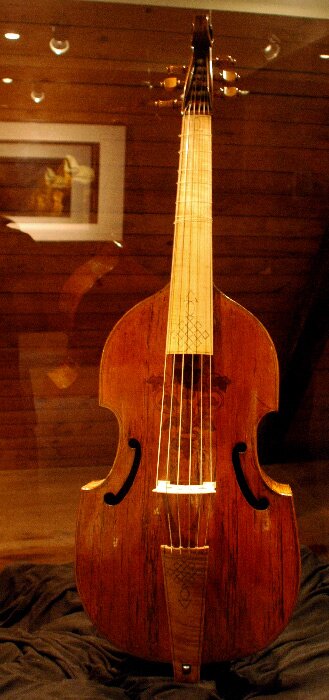 New acquisition, being shown for the first time in Salzburg.
Only two instruments are know to exist by Thomas Collingwood, both bass viols.
Judging from the work and the ornamentation, he must have been in close contact with Richard Meares and Edward Lewis (in Kremsegg).
This small bass viol is also suitable for the performance of the lyra-viol repertoire.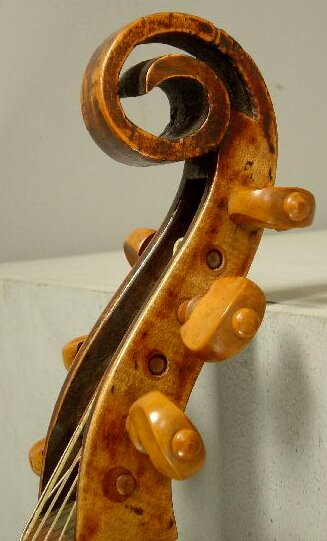 An Important Bass Viola da Gamba by Thomas Collingwood, London, 1680, retaining its original label:
Made by Thos. Collingwood
Sold by John Miller, over-against the Fleece Tavern in Corn-hill, 1680
This is probably the gamba recorded in The British Violin, (BVMA, 2000), p.45.
In the book the label is identical except that the name of the seller is recorded as John Fuller.
In the present case the label is indistinct, but the restorer has placed a transcription of his reading of it next to the original.
Provenance: Peter & Ann Davies Collection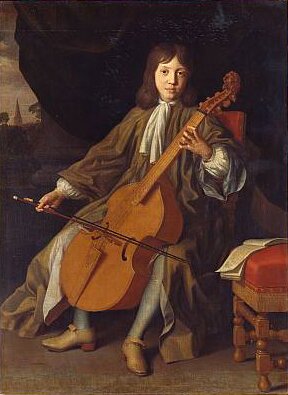 An extremely rare painting of an English bass viola da gamba, ca. 1680 showing an instrument very similar to the Collingwood viol.
See also: Audiovisual presentations
| | |
| --- | --- |
| Body length | 686 mm |
| Upper width | 313 mm |
| Middle width | 242 mm |
| Lower width | 394 mm |
| Rib height | 122 mm |
| String length | 685 mm |