Santa Eulalia, Ibiza, Spain
August, 31 – September 13, 2009
Exhibitions of the Orpheon Foundation
The Vazquez Collection of Historical String Instruments
---
Masterclasses, Chamber Music,
Course in Performance Practice
September 6-13, 2009
JOSE VAZQUEZ – violín barroco, viola da gamba, música de cámara
LUCIA KROMMER – violoncello, viola da gamba, música de cámara
GERD UWE KLEIN – violín barroco, orquesta barroca
SYLVIA DIERIG – violín barroco, música de cámara
ANNIE LAFLAMME – flauta traversera
ACHIM SCHULZ (D) – harpsichord, Baroque singing, madrigal ensemble
SERGIO IGLESIAS (Argent.) – vocal technique for beginners/intermediate
This is the sixth edition of this course. Chamber music of the Renaissance and the Baroque for strings, violas da gamba, flutes, singers, keyboard players., tailored to professionals and amateurs alike.
***New this year: course for singers, both professional and amateur.
A midday two hour swimming break is obligatory for all course participants, as part of the physical education and relaxation exercises.
Due to the large number of photos, we made two sets of them
---
News from the exhibition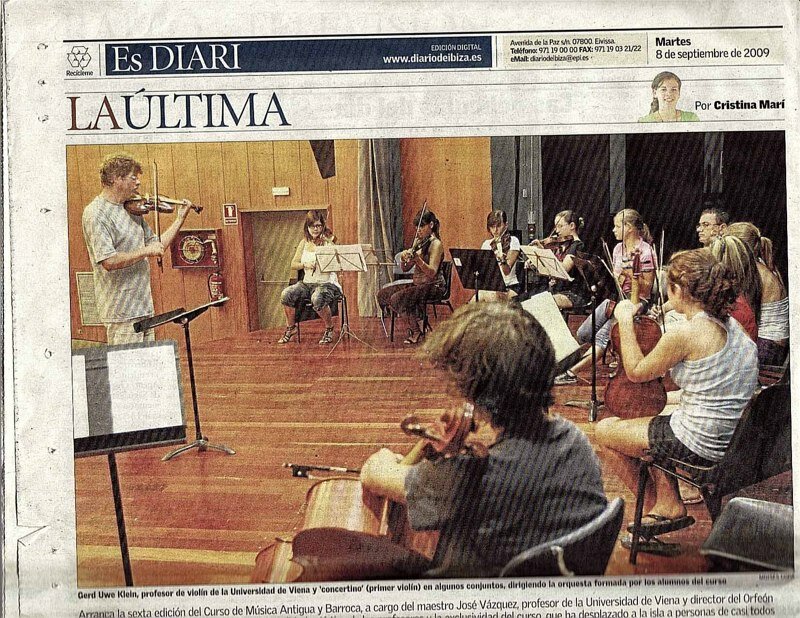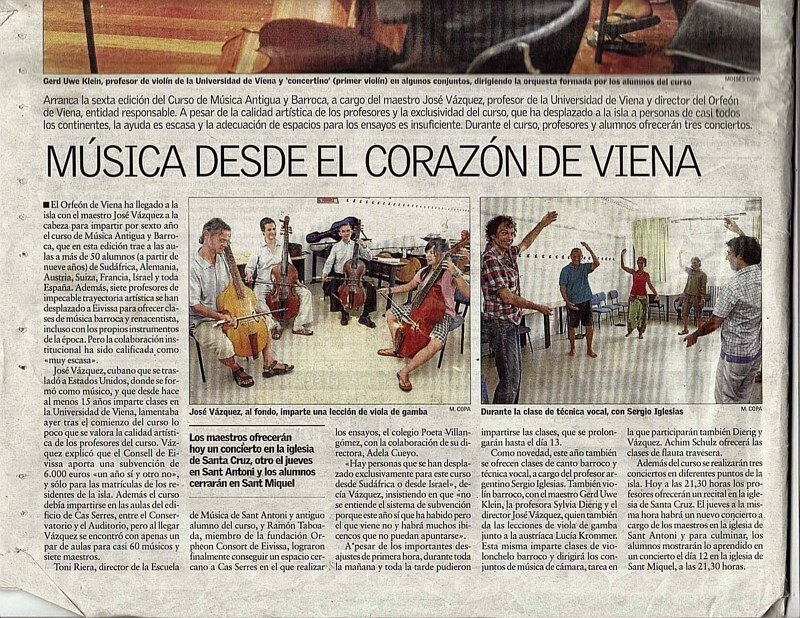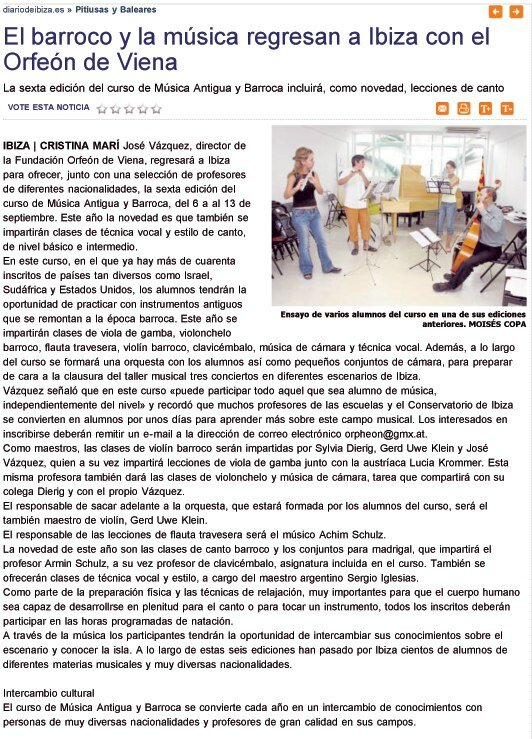 Music: François Couperin – La Sultanne