Oil painting on wood
Anonymous, 1805
Detail of a scene of music-making in a garden
Catalog 141 – Painting – copy of Bonifacio Veronese, painted 1805 in Venice.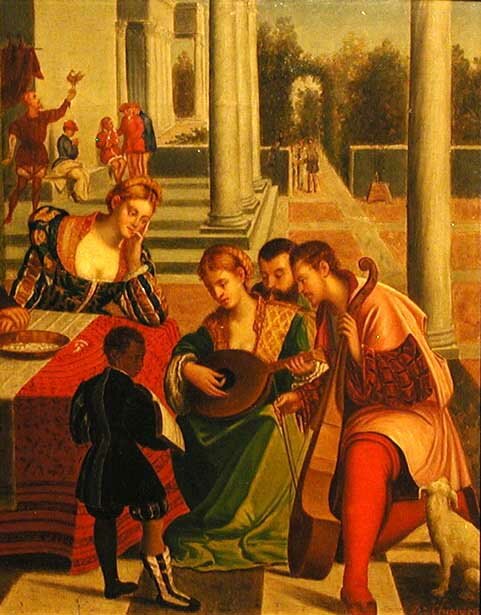 Two details from a painting, oil on wood, made in 1805 as a copy of the Bonifazio Veronese (1487-1553) painting in the Museo dell'Accademia, Venice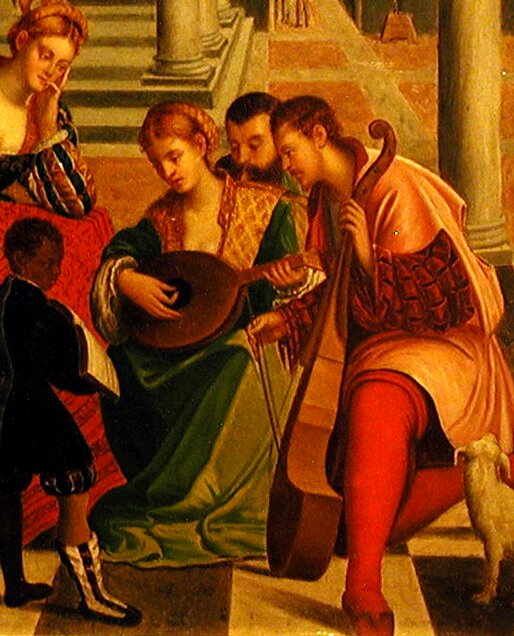 This details shows three Renaissance musicians in early 16th C. attire performing for a couple seated at the table (only the young lady is visible in these details), in an outdoor setting, most likely the manicured garden of a noble residence. The lady musician plays a small lute, the gentleman in the foreground a bass viola da gamba with a scroll and pegbox typical of Venetian instruments of this period. The figure in the background is shown with a recorder.